Get AIR MILES® Reward Miles™ when you move and store with BigSteelBox!
BigSteelBox is a proud partner of Canada's most recognized loyalty program, the AIR MILES® Reward Program! We strive to make moving and storage feel better for our customers, so we're very happy to be able to make them feel even better about choosing BigSteelBox by giving them AIR MILES® Reward Miles™ for the purchase or monthly rental payments of a moving and storage container!

Get Rewarded!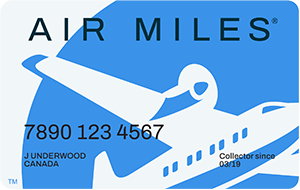 To get Miles from BigSteelBox, simply enter your AIR MILES® collector number when submitting your online quote request, or one of our BigSteelBox Storage Consultants will be happy to add your collector number to your account while completing your order over the phone or by email.
As an AIR MILES® Collector, you can get Dream Miles™ and treat yourself to trips, show tickets, household items and gift cards. Or, you can use your Cash Miles™ and save instantly on your purchases when shopping at participating AIR MILES® Partners. See complete details here*.
Get the AIR MILES app to play AIR MILES® Carousel of Dreams, plus you can keep track of your Reward Miles transactions and more via the AIR MILES® app.
Bundle AIR MILES® Partners to Get More Miles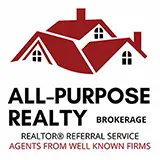 Buying or selling a home? AIR MILES® collectors can get 10,000 or more Miles, by using All Purpose Realty's agent referral service and utilizing a top real estate agent from a well-known firm.
As a BigSteelBox customer, you can get an additional 250 Bonus AIR MILES® if you use both services. For details and to start your journey visit their national date base of MLS listings, click here.
Join Today!
Not yet an AIR MILES® Collector? Join now and get rewarded when you choose BigSteelBox for your moving and storage needs! Contact us today to learn more and get your free quote by calling 1-800-373-1187 or submit your request online.
Frequently Asked Questions about the AIR MILES® Reward Program
What are your current AIR MILES® offers?
Residential BigSteelBox customers get 1 Mile for every $30 spent (before taxes), and Business customers get 1 Mile for every $40 spent (before taxes). This includes the total amount spent on our moving and storage services, the purchase of containers, and the ongoing monthly rent of a BigSteelBox.
What is the AIR MILES® Reward Miles™ Program?
The AIR MILES Reward Program is Canada's most recognized loyalty program with more than 300 leading Canadian, global and online brands across the country. Collectors show their AIR MILES Card when they shop at participating Partners across Canada and they get Miles on qualifying purchases. Once they are ready, Collectors simply visit airmiles.ca/rewards to choose their reward.
I am not an AIR MILES® Collector. How do I get started?
Not an AIR MILES® Collector? No problem! It is free to join. Simply visit quickjoin.airmiles.ca/ to get set up. You will be provided with your Collector Number on-the-spot and can start getting Miles right away.
How long will it take for the AIR MILES® from BigSteelBox to appear in my Collector Account?
Our offered AIR MILES® Reward MilesTM will be posted directly into your AIR MILES® Collector Account two weeks after you have completed the payment on the booking of your BigSteelBox rental.
I did not receive AIR MILES® Reward Miles after I booked my BigSteelBox. What do I do?
It can take up to 60 days for Miles to appear in your account. If you have not received your Miles from BigSteelBox in that time frame after completing a payment, please contact us via email at airmiles@bigsteelbox.com and someone would be happy to help you.
*All Rewards offered are subject to the Terms and Conditions of the AIR MILES Reward Program, are subject to change and may be withdrawn without notice. To redeem for Travel and/or Merchandise Rewards, you must have accumulated sufficient AIR MILES reward miles in your Dream Balance. Some restrictions may apply. Quantities may be limited. Collectors must pay taxes, fuel surcharges and other applicable charges and fees on air, hotel and car rental Rewards. Travel Rewards may be subject to a minimum advance booking and availability from participating Suppliers. No cancellations, exchange or refunds for tickets, certificates or merchandise once booked or ordered. For complete details, visit airmiles.ca or call the AIR MILES Customer Care Centre at 1-888-AIR MILES (in Toronto (416) 226-5171).
**Standard daily Cash Miles usage limits and Terms and Conditions apply. See airmiles.ca for details.