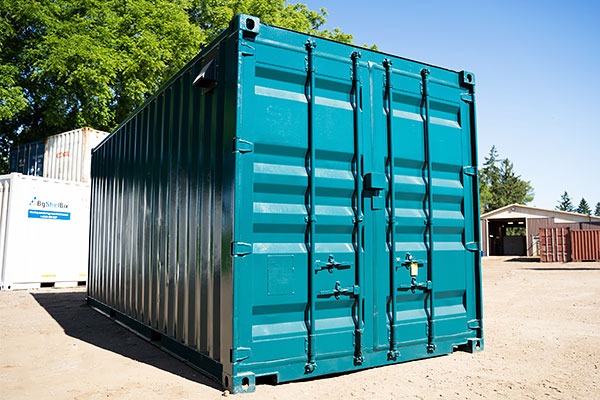 Custom Paint
Please Note: Custom paint is available in Ontario only.
If your storage container is going to be a permanent fixture on your property long-term, having something that looks great is likely important to you.
When you purchase a new or used BigSteelBox we can paint it almost any colour you want. Whether you want it to blend in with other structures nearby or brand it for your company, we can help.
Regardless of the colour you choose, a fresh coat of paint can make your container look modern, blend in or stand out – it's up to you.
Request Your Quote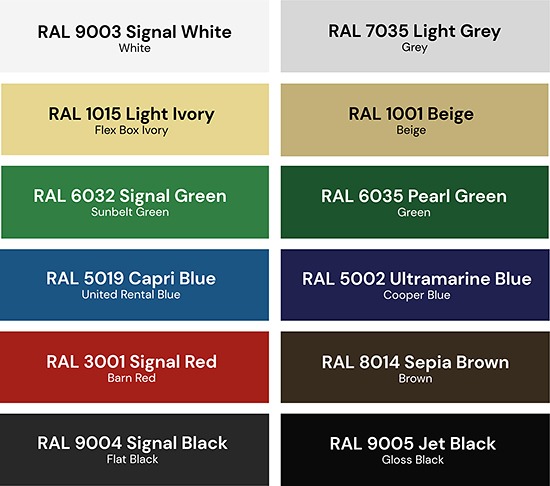 Colour Options
Please Note: Custom paint is available in Ontario only
We offer an array of paint colours for your purchased container. The samples on the left are our most popular colour options as they look great on the container and on most properties.
Have a specific colour in mind? You can either choose from the options we have, or bring us a sample swatch of the colour you'd like us to match (colour samples must be at least the size of a loonie).
We invite you to work with your Consultant to choose the perfect finishing touches for your BigSteelBox. Just like you'd paint a room in your home, we want you to love the look of your BigSteelBox which is why we will send you completion photos before delivery!
Request Your Quote