Trust us to help make your event successful.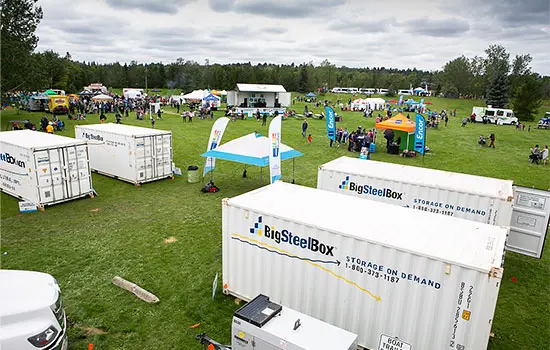 A secure storage solution can help your event go off without a hitch.
The key to any successful event or festival is preparation and organization. With so many moving parts, your event team needs to have easy access to supplies and equipment at all times.
In addition to storage on event sites, we also offer a year-round storage solution at our yards between events. Whether your next event is in a month or a year, we can delivery your BigSteelBox back to your event site to keep managing equipment and materials easy.
We pride ourselves on our customer service and treat all our customers like partners. Your storage problems are our storage problems.
1-800-373-1187
Festival & event storage you can trust.
SECURE
Nothing puts a damper on an event like theft or vandalism, so it's smart to choose a storage solution that will keep your gear safe.
FLEXIBLE
We'll deliver the storage containers on your schedule. We make ordering quick and easy, and our skilled Drivers will place it where you need it.
SCALABLE
Whether you're organizing a single local event, or multiple events in several cities across the country, we've got you covered.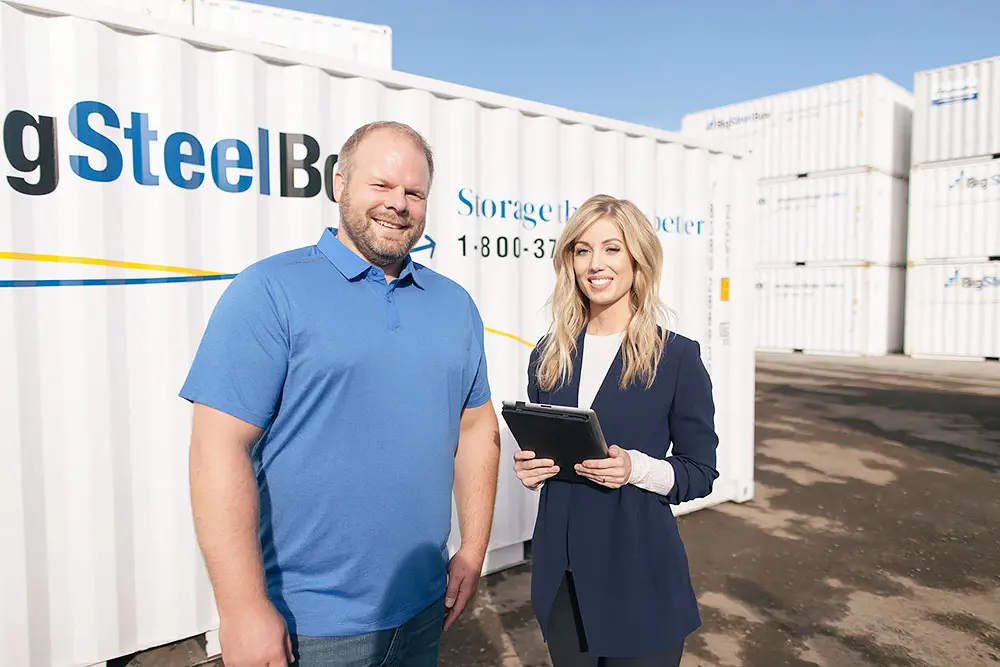 Call Centre Hours
Monday – Friday:
5:00am – 6:00pm PST

Saturday:
7:00am – 6:00pm PST

Sundays:
Closed

STAT Holidays:
7:00am – 6:00pm PST
(Closed Christmas Day and New Year's Day)