About our Cranbrook Store
From our location in Cranbrook we provide portable storage container rentals and sales for a variety of residential, construction and commercial needs throughout the region. Whether you're looking for a short-term, long-term or permanent storage solution, we can help.
We're also a moving company that can help you move locally or long distance.
Need a mobile office or modified shipping container with electrical, doors, windows or insulation in Cranbrook? We rent and sell 20′ container offices, and offer a variety of modifications options for purchased BigSteelBoxes.
Contact us today to see how we can make moving and storage feel better for you. Plus, you get AIR MILES® Reward Miles™ for the purchase or monthly rental payments of a moving and storage container!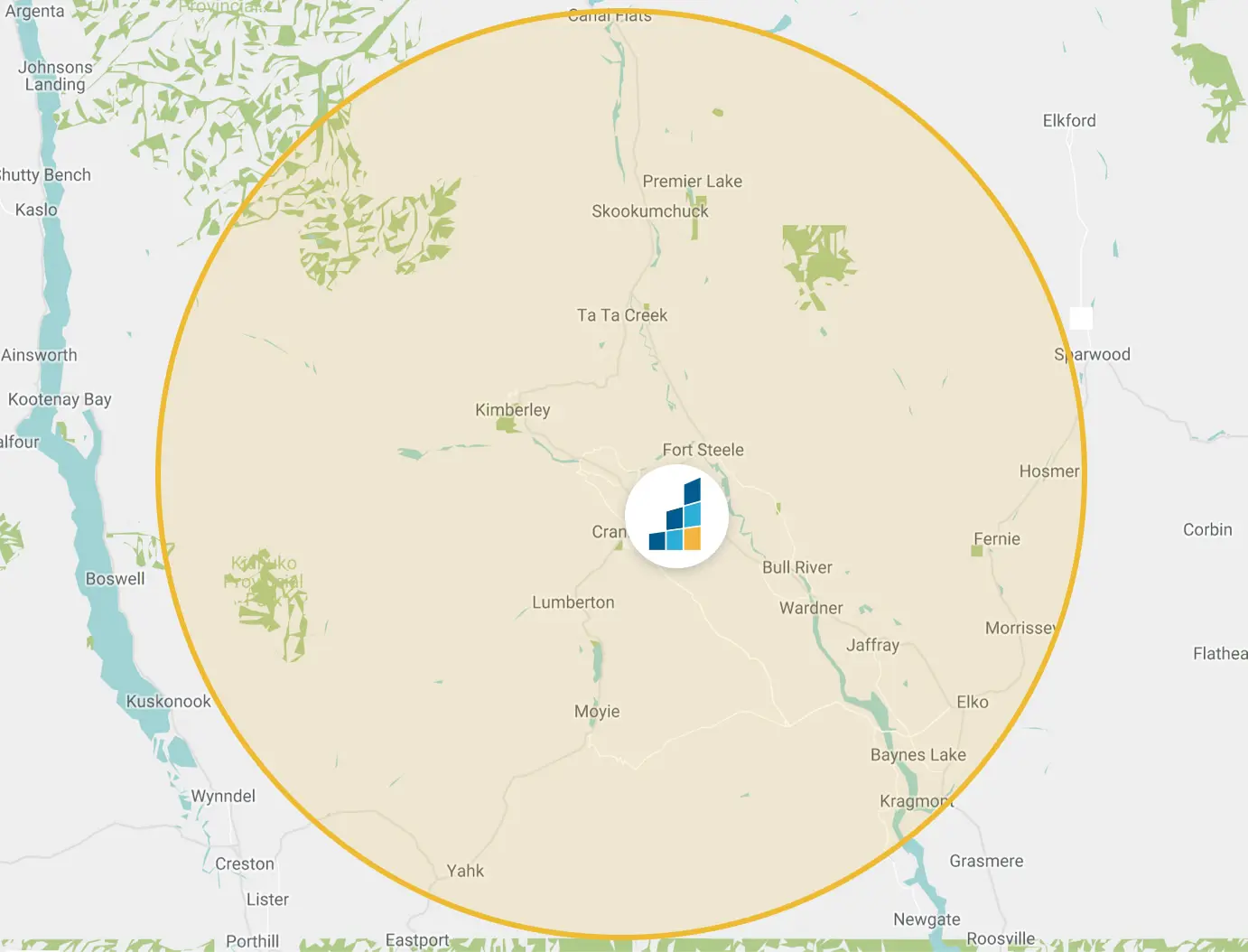 Store Hours
Monday - Friday: Call For Appointment
Call Centre Hours
Monday - Friday: 5:00am - 6:00pm
Saturday: 7:00am - 5:00pm
Sunday: Closed
Choose the service we can help you with today:
Big Steel Box was very professional and accommodating for our move. They went above and beyond to make sure our needs were met. We made requests to alter our pick up and delivery times which they handled cheerfully. Their pricing is reasonable for the service they provide. Would highly recommend them to anyone.
What a great decision to use Big Steel Box as this was third house move in three years! This was the best move ever. We found the delivery and pickup driver in Cranbrook was so professional and friendly ... I was really pleased with Big Steel Box's service that was prompt and helpful. We loved that our rental box as it led to way less hectic last minute packing / unpacking as it gave us a gentle 6 weeks to load and 2 weeks to unpack. I loved the street ground level access as easier on the body than a moving truck !!!... I also argue the box saved me many trips so lowered my moves carbon footprint. If I have to move again - and I hope not for awhile (we need a break) - I will use Big Steel Box
Very rarely have I encountered a company that does things exactly as you need and everything right the first time. This is based on a one (but glorious) experience working with them. From the sales intake to the ongoing sales support to the companies that pick up and deliver the container - all were responsive, friendly, thoughtful, flexible, timely and proactive. I was hesitant at the price at first because you pack your own furniture (do this carefully and thoughtful so to avoid things rattling and being squished as they load the box onto their trucks) but they are worth their value. When you're moving cross country, you need a company that's flexible enough to anticipate all the things you may not yet plan for on the receiving end. They are flexible, responsive, and timely to work with all your surprises. Highly recommend.