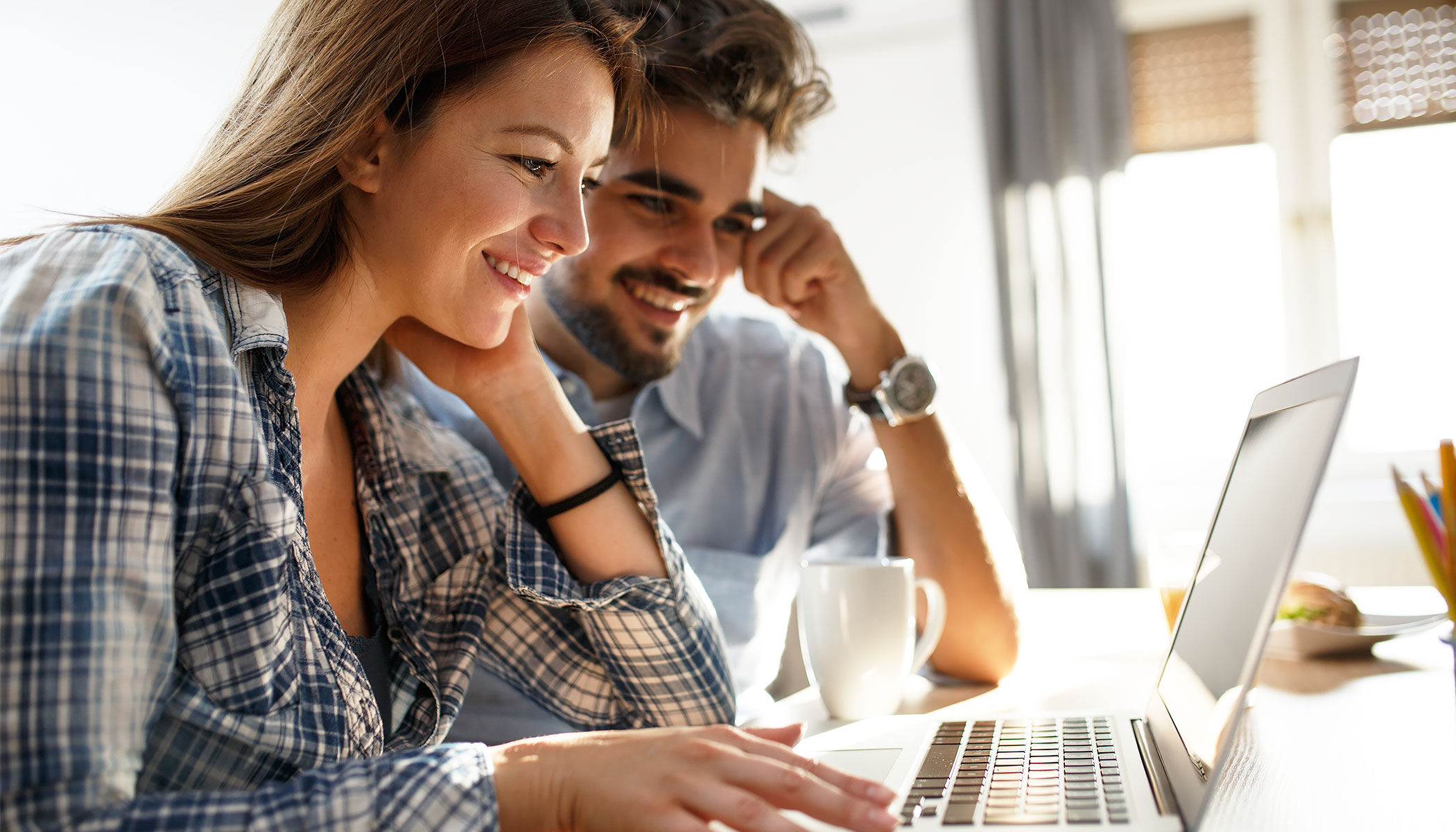 7 Tips for Finding Reliable Movers
If you're relocating and trying to find reliable movers in your area, but you don't know where to start, you're not alone. We've all heard negative stories about moving experiences at some point, so deciding who you'll be putting in charge of your personal belongings takes time and research.
By knowing what to look for and which questions to ask, you'll save money and avoid surprises during your move. And, if you follow these simple tips, you'll be more likely to find a company you can trust with your moving and storage needs.
1) Ask Around for Recommendations
Almost everyone has moved at least once or twice in their lifetime, so start by asking around for recommendations. Family and friends who've recently moved are obviously the best place to start, but you can also ask your real estate agent, workplace colleagues, or even post the question to your social channels, such as your Facebook page or a trusted group. Ask them to describe their most recent moving experience and ask specific questions like:
How was the customer service?
Was the cost reasonable?
Were there any hidden fees?
Were they prompt and professional?
Did they do everything they said they would do?
Whether they recommend a moving company they loved working with, or warn you about a poor experience they had, all information is valuable.
2) Look at Online Reviews
Online reviews such as Google, Facebook, and Yelp reviews can be a great way to see how a company has treated their customers in the past. Even looking at poor reviews to see if the company made an effort to rectify a situation and respond publicly to a customer can tell you a lot about them.
When looking at online reviews keep these questions in mind:
Are the comments in the reviews consistent?
Did the company address concerns in poor reviews?
For the good reviews, what are customers saying that set the company apart?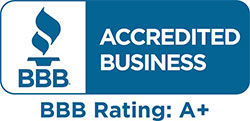 Another good place to learn more about trustworthiness of local businesses is the Better Business Bureau. We're very proud that each of our BigSteelBox stores across Canada holds an A+ rating with the BBB of Canada.
3) Spend Some Time on Each Movers' Website
Reviewing a company's website is important. They should make it easy to understand all the services they offer (or don't offer), provide moving tips and information, and offer helpful photos and videos that demonstrate their service in action.
You should also be able to find out which cities the moving company services, and get some basic pricing for local, same-city moves, and optional add-ons (like interim storage or moving supplies).
For services such as long distance moves, however, you'll need to speak with the mover directly to provide additional information in order to get pricing and to understand timing. Keep reading for more information about long distance move pricing.
4) Speak to a Human at Each Moving Company You're Considering
Once you have a short list of possible moving companies based on recommendations from friends and your online research, reach out to each company by phone or visit their physical location in person to talk to one of their team members. Every reliable moving company should make it easy to get in contact with a live person during regular office hours, so if you have trouble reaching a person, that could be a red flag.
There are many logistics involved with a move, and every situation is different. Speaking with a representative at each company will allow you to get all the detailed information you need, and it will give you a sense of the customer service you can expect from them.
Keep in mind that a trust-worthy and reliable mover will ask you a number of questions as well. They should be moving experts so they should be asking you for information that you might not have thought to provide up front. After a conversation with a moving company representative, you should feel completely comfortable that they understand your needs and will be able to follow through on their promises.
5) Understand Pricing and How Each Mover Charges
Local Moving Prices:
While pricing for local moves is usually pretty straight forward, you still need to understand the breakdown of your charges. Many full service movers base their price on the size of the truck you'll need, number of people (labourers), time/hours required, and materials. However, there is still a tendency for moving companies to avoid providing an estimate of the total time required.
Be sure that you understand the costs associated with going over the time specified in your quote in case of delays during the loading/unloading process, traffic, breaks for people providing the labour, etc.
With BigSteelBox, you do the packing and unpacking yourself (unless you choose to hire a packing service), and your price already includes the use of your moving container for at least a month, so there's no rush to get it all done in one or two days. This means the price you're quoted is the price you'll pay.
Long Distance Moving Prices:
With full service moving companies, it's common for long distance moving quotes to be underestimated because they're trying to make their quote more competitive. However, most traditional movers estimate and charge based on the weight of the customer's contents. If the moving company estimates the weight lower than what is recorded at the weigh-scale once the truck is fully loaded, the customer will pay more.
For example, if you're being quoted for 4,000 lbs of contents, but your items end up weighing 6,000 lbs, you'll see a significant increase in cost on your final bill compared to the original quote. It's important to look closely to understand the weight that the quote is based on.
Look for rates that may be expressed at CWT which is "cost per 100 lbs". This will allow you to compare quotes accurately between different companies and also project what you may actually have to pay if the actual load is over the estimated amount.
With BigSteelBox, you'll get a firm price for your entire long distance move up front. We've found that the average loaded 20′ BigSteelBox weighs about 7,500 lbs of contents, but it can hold up to 10,000 lbs. So, unless you're moving heavy machinery or equipment, or several full size appliances, you shouldn't have to worry about your contents being overweight.
Once we know your current address, your new address or city, and the size of container you need, we're able to provide you with a price that won't change unless you need an additional container, you go over 10,000 lbs, or you need additional months' rent in your new city.
Learn more about how to compare moving company quotes.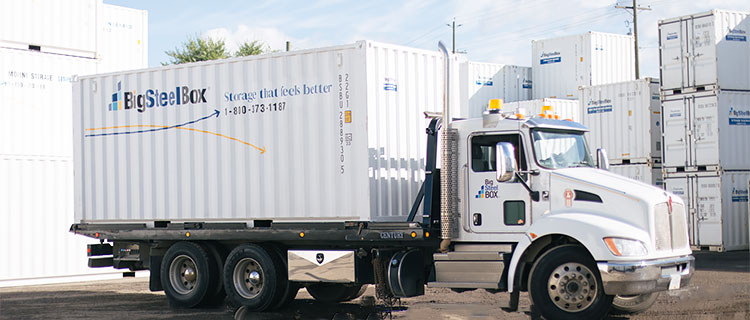 6) Decide If You'll Need Storage During Your Move
There are many reasons that you might need temporary storage during your move, such as:
Your move-in and move-out dates don't line up perfectly.
You're moving to a new city or province, and you need to sell your current home before you even arrive in your new city.
You're renting a home or staying with family or friends until the construction of your new home is complete.
You just want to be able to take your time unpacking at your new home.
In these cases, you'll need to consider how you'll store your items in between homes. If you think you'll need storage at some point then you'll need to factor that in when choosing a moving company so you don't end up going over budget or making extra work for yourself.
If you use a rental truck or full service moving company and you end up needing temporary storage, you'll likely need to move your items into a storage locker since those types of moving services usually require you to complete it in one or two days. This will mean additional costs to you on top of the moving service itself. Plus it will require a lot more time and effort as you'll need to load and unload your items multiple times.
One of the biggest advantages to a moving container service is that portable storage is built right in! When you move with us, your initial quote already includes the 1-month rental of your BigSteelBox, and adding additional months' rent is no problem at all. So, there's no need to rush your move, or load and unload more than once. Our storage service is really flexible because you can keep your loaded BigSteelBox at your location for as long as you need it or have it moved to one of our storage facilities until you're ready to have it delivered to your new home.
7) Look for Warning Signs of Unreliable Movers
During your research of local movers, it's important to look out for red flags. Reliable moving services will be upfront and be able to explain all their costs and policies. Keep your eyes open and watch out for the following signs:
The full service mover (who provides the loading and uploading and charges by weight) does not suggest an on-site inspection and provides an estimate over the phone or by email. Most of the time these estimates are low and tempting, but there is no way to accurately judge how large or heavy an item is over the phone, or how long it will take to move. (While BigSteelBox provides quotes by phone and email, the pricing is not based on weight, volume or the amount of labour. Unless you need an extra moving container or additional months' rent, the price we quote you will never change.)
The moving company asks for a large deposit in cash.
They claim all goods they carry are covered by their insurance. You should always investigate your insurance options separately.
The company has no local address or you cannot find information on their insurance or business licence.
When you contact the business they answer the phone generically without company name.
You cannot find a physical office or the office and vehicles are in poor condition.
Most local and long distance moving companies are professional and are genuinely trying to help you move and give you good service. However, if you feel like a company's estimate is too good to be true, it probably is. If they're not forthcoming with their common practices, or if they are hard to get in touch with, trust your instincts and move on to another local moving company.
Although trying to find reliable movers may seem like a daunting task, we hope these tips will reduce the risk of a poor experience. As always, our BigSteelBox Moving and Storage experts are happy to speak with you at any time! Call us today to find out how we can make moving feel better for you: 1-800-373-1187.