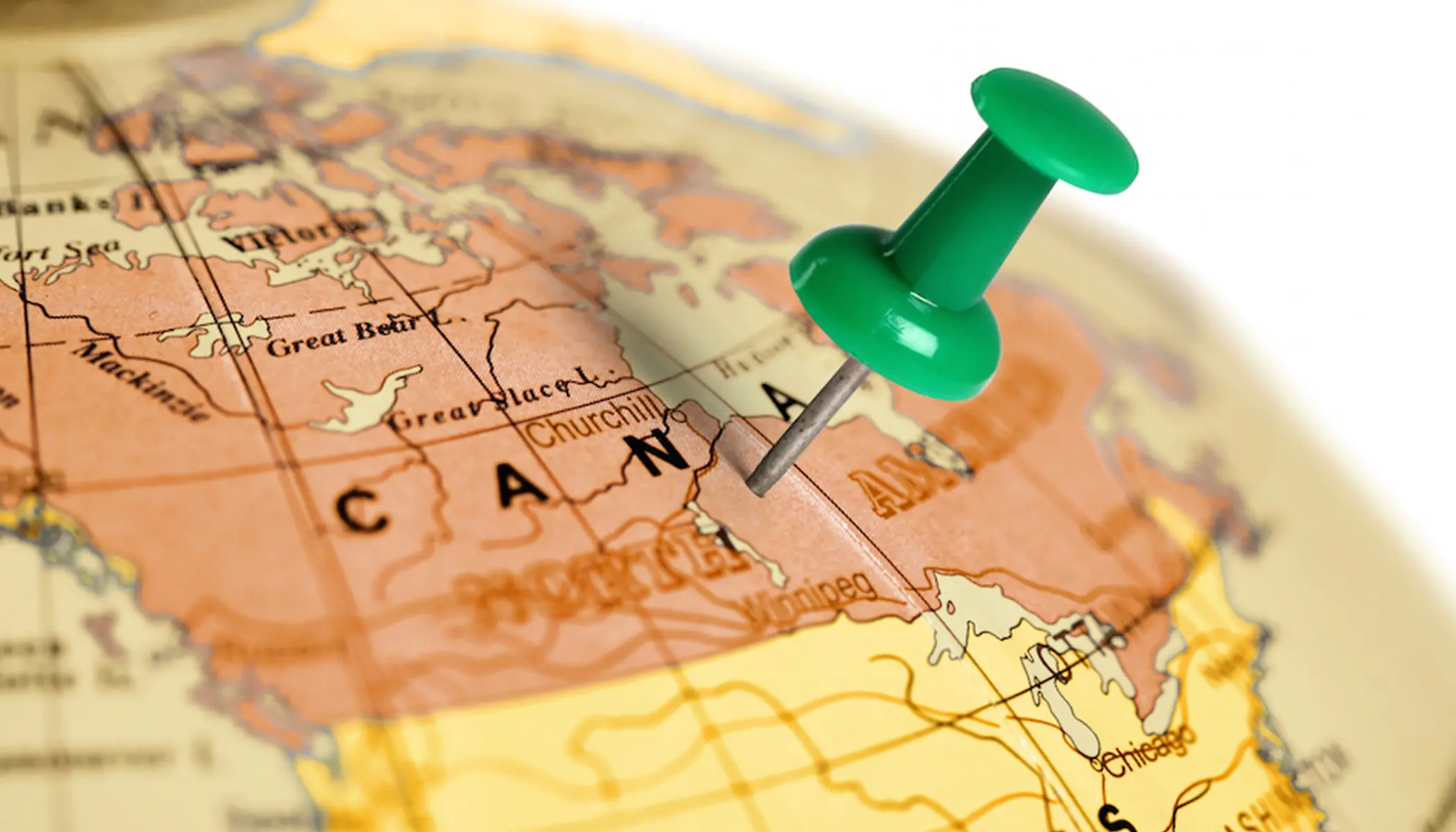 Moving to Another Province? Here's What You Need To Know
Post updated on August 22, 2023
Whether you're moving from Canada's west coast to the Maritimes, to the province next door to you, or from Ontario to BC (or to/from any of the provinces in between!) we're here to make your long distance move feel better.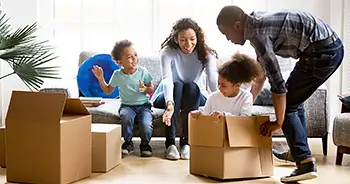 Yes, there is more to think about when moving to a new province, but with proper planning and organization it can go just as smoothly as moving across town.
In this post we cover the most important things to know when moving to another province, such as how to choose the best moving company to transport your belongings, and some handy moving tips, resources and websites for each province.
Be sure to download this FREE moving checklist to help you stay organized throughout the moving process, and if you'd like to learn from other Canadians who've recently undertaken a long distance move, check out this post: What Long Distance Movers Wish They Knew Before They Moved.
---
What do I need to do when I move to a new province?
---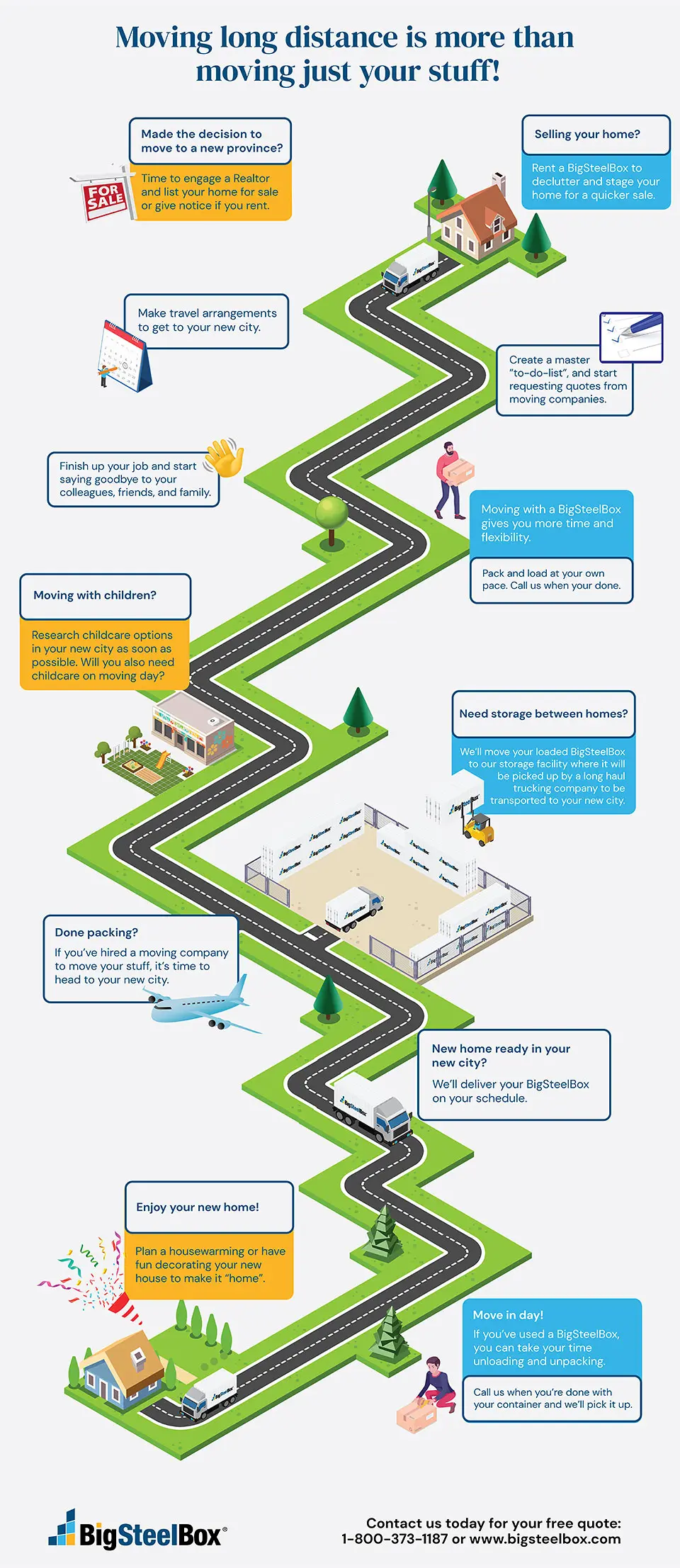 ---
Top Moving Resources Based on Province:
With 35 locations across Canada, BigSteelBox can easily, efficiently and affordably move you to a new city or province*.
Moving to Alberta:
From general information about living in Alberta and job opportunities to more specific information such as how to find a doctor or dentist in Alberta, www.alberta.ca can help answer many of your questions.
Moving to BC:
For all the information you'll need to prepare for your arrival to British Columbia and to learn the steps you'll need to take to help you get settled there, visit www.welcomebc.ca.
Moving to Manitoba:
Whether you're a student, senior or worker moving to Manitoba, you'll be able to find information and resources for this and much more at residents.gov.mb.ca/moving.
Moving to New Brunswick:
For general information about moving to New Brunswick, visit bienvenuenb.ca.
Moving to Nova Scotia:
Moving to Nova Scotia? Check out novascotia.ca for helpful tips and resources to help with your transition.
Moving to Ontario:
If you're planning a move to Ontario, you'll find a lot of helpful information for before you arrive to after you've settled at www.ontario.ca.
Moving to PEI:
From information about driving and transportation to education, health care and much more for new residents on Prince Edward Island, visit www.princeedwardisland.ca.
Moving to Quebec:
For a list of information and services in Quebec including culture, education, employment and much more, visit www.quebec.ca.
Moving to Saskatchewan:
If you're looking for information about the cost of living in Saskatchewan, finding a job, how to start a business, and more, check out www.saskatchewan.ca.

*Because BigSteelBox does not yet have full service locations in any of the Maritime provinces, we're only able to help customers move from BC, Alberta, Saskatchewan, Manitoba and Ontario, to the Maritimes (Nova Scotia, New Brunswick and Prince Edward Island). Learn more about moving to the Maritimes with BigSteelBox. Please also note that we are not yet able to service moves to or from Newfoundland, Yukon, Northwest Territories, Nunavut, or Quebec (outside of Gatineau).
Top 3 Costs to Consider When changing Provinces
Costs in your new city or province may be higher or lower than what you're used to. Here are the top 3 costs to consider and research before moving to another province:
1. Housing Costs
The cost of a new home or apartment can vary greatly depending on where you're moving. In some Canadian cities, you may end up paying more for less space, or have to live farther away from your workplace, resulting in a longer commute.
When planning your move, look into the housing market in the city you're moving to. Do your research on the neighbourhoods to find the one that might work best for you.
2. Transportation Costs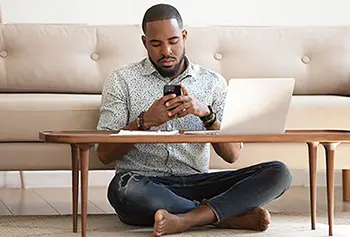 Look into transit fees and monthly passes, gas prices, and insurance rates in your new city. These fees differ greatly from province to province. Knowing these costs can help you decide if you're better off living in the city and commuting or driving to work from farther away. Moving to a big city and living close to work can reduce your commute but parking costs can also add up.
3. Cost of Living
The bottom line here is do your research! Moving across the country can mean an increase in many costs, but it can also bring on a whole new set of opportunities, and even cost savings! Provincial taxes, the cost of food, and monthly utilities are all things that may be lower or higher in your new city.
Take into consideration how you will be spending your time outside of work. What will those costs look like? You certainly don't want to end up using your entire paycheque on the necessities, and not be able to enjoy yourself in your new province!
How to Move Your Stuff to Your New Province – Top 3 Long Distance Moving Services:
You have choices when looking for a long distance moving company. Here are the top 3 long distance moving services:
1. Hire a Full Service Moving Company
If you're not the DIY move type of person, you can spend some extra money and hire movers to help you relocate. You can hire moving professionals to help you with almost any aspect of moving. They can pack your things, load them into the moving truck, haul them across the country, and unpack everything for you.
A full service move like that will be more expensive, but it's less work for you. Some movers charge by weight, but others like Two Small Men With Big Hearts, may have a flat rate for some city to city moves. You can also get quotes for only the loading and unloading of a rental truck or moving container if you want to lower costs.
2. Rent a Moving Truck for Your DIY Move
The full do-it-yourself move. If you're planning a relatively simple move, want to save money, and are comfortable driving a moving truck rental long distance, this may be the option for you.
Renting a truck is a common method of relocating and truck rental companies are well-equipped in helping you plan your move and can accommodate truck drop offs all over Canada. Make sure to calculate the cost of fuel and give yourself some extra room in your dates just in case of bad weather or underestimated drive times.
3. Use a Moving Container: You Pack It, They Move It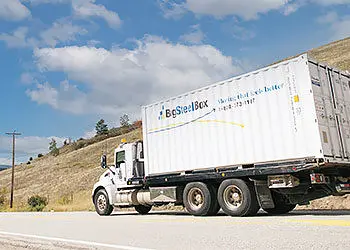 Using a moving container to move across the country is a popular option because it allows you to have control over the packing and loading of your stuff, but the container company picks it up and delivers it to your new home – so you don't have to worry about driving a big truck or pulling a trailer long distance.
Using a moving container company like BigSteelBox for your long distance move can save you up to 20%-40% compared to a traditional long distance moving company (based on an average weight load of 7,500 lbs).
With this option, you're in full control of your move. A container is dropped off on your property and stays with you for as long as you need. You can pack at your own speed and once you are ready, just call and your container is on the move to your new home.
This option also gives you the ability to store your belongings in between homes if needed while you're travelling to your destination or until you find a new home in your new city, which can come in handy.
Can BigSteelBox Move You to a New Province?
If you're wondering if BigSteelBox can move you to another province, the answer to that question is, YES! We've helped thousands of Canadians move long distance to a new city or province over the years.
Who to Inform Before You Move to a New City or Province
Now that you know where you're going and how to move to another province, now is the time to make sure you have all the information to ensure a smooth transition in your new city.
Doctors
Get refills on your prescriptions and ask about procedures for moving your medical records to a new doctor in the future.
Schools
If you have kids, get copies of their records for their new school.
Utilities
Make sure your cable, gas, electric, water, and internet providers are informed you will be moving and the date you are leaving. If you know your move-in date, set up your account with your new utility company so you have electricity on move in day!
Employer
Make sure to give two weeks notice if possible. Give them an address to send your tax documents and insurance information.
Banks
If a new address will affect any part of your daily banking, direct payments, or direct deposits, be sure to inform the appropriate people. This includes your bank, credit card company, car/home/life insurance company, and lenders.
Subscription Services
Don't be that tenant or homeowner who has their mail delivered to their old address six months after they moved! Any newspaper, magazine, and delivery services will need your new address.
Friends and Family
Add sending out a change of address notice to your moving provinces checklist. Once you're sure of your new address, or if you have an address where you can receive mail in the meantime, be sure to let your friends and family know.
Changing your address everywhere can be overwhelming and time consuming. However, it's important to update your accounts as soon as you can. Businesses need your new address for various reasons, whether it is to contact you, identify you, or set up your services at home.
If you need help, there are free online moving concierge services available to guide you with your address update procedures, such as MovingWaldo. All you have to do is fill out a centralized form and the technology will inform your selected service providers of your new address in minutes. In the list, you will find governmental agencies, financial institutions, insurance carriers, magazines, car manufacturers and more.
Where to Update Your Address After Moving to a New Province
Canada Post:
Canada Post– Change your address and redirect your mail (province specific links below):
Ministry of Health:
Ministry of Health – You may need to switch your healthcare plan depending on your new home province.
Ministry of Transportation:
Ministry of Transportation – They can give you detailed information about getting a new driver's licence, registration, and licence plate.
Canada Revenue Agency:
Elections Canada:
Elections Canada – Register to vote in your new province.
Canada Pension Plan / OAS:
Veteran's Affairs:
Veteran's Affairs – They can give information about benefits and programs in your new city.
Canadian Firearms Centre:
Canadian Firearms Centre – Important if you are planning to keep an existing firearms licence.
---
---
Need More Help with Moving to a New Province?
We have 35 locations across Canada in BC, Alberta, Saskatchewan, Manitoba and Ontario. So, whether you're moving from BC to Alberta, moving from Alberta to Ontario, or to and from any other province from a city near one of our stores, we can efficiently and affordably help you move to a new province.
We'd love the chance to make moving to a new province feel better for you. Call us at 1-800-373-1187 or request your quote online to get your free long distance moving quote.