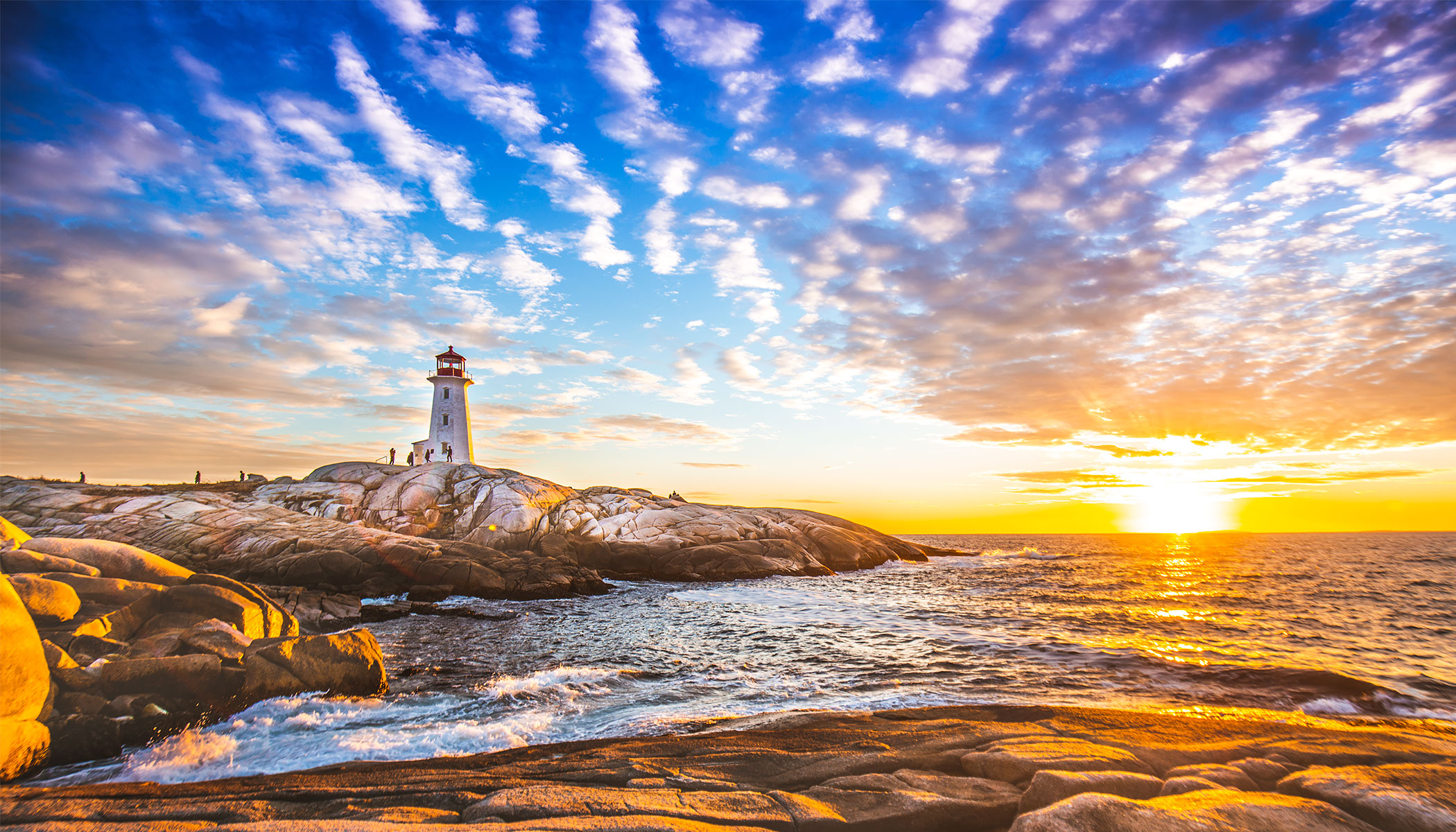 Moving to the Maritimes: Moving Tips, Housing Markets and Job Opportunities
Post updated on November 28, 2023
The Maritimes is a region in eastern Canada that is made up of three provinces: New Brunswick, Nova Scotia, and Prince Edward Island.
Over the past couple of years (especially since the onset of the pandemic in 2020), the number of people moving to the maritimes from other Canadian provinces has increased significantly for a number of reasons, including less expensive real estate, a lower cost of living, more relaxed lifestyle, beautiful outdoor and natural areas, and friendly people.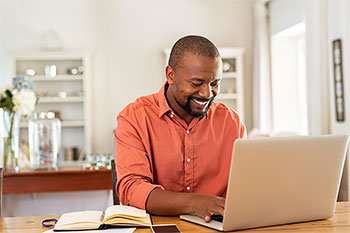 Another key contributor to the influx of Canadians moving to the maritimes is the widely accepted option of working from home that became more viable as a result of the pandemic. With so many employers realizing that many employees can work effectively from home, it has become and continues to be a very common way to work.
In turn, people who are able to work from home have realized that they can work from almost anywhere, causing them to choose to move to new cities and provinces that will offer a more relaxed and affordable lifestyle they may not have considered before – and the Maritime provinces have become a popular destination for just that.
This influx of people includes those who have decided to "move back home" to the Maritimes after having left to pursue school or work in other provinces, and other Canadians who are just looking for a different lifestyle.
"For the first time since the 1981 to 1986 intercensal period, more people moved to the Maritimes from other parts of Canada (134,841) than moved away (98,086). The positive influx of people into these provinces from elsewhere in Canada started prior to the pandemic but has intensified thereafter. This change may be partly related to the increased possibility of working from home, combined with larger economic disruptions in other parts of Canada and the lower costs of housing in the Maritimes." –Statistics Canada, March 3, 2022
If you're considering a move to the Maritimes, but you're not sure which province is right for you, read on for more information about housing and job opportunities in New Brunswick, Nova Scotia and Prince Edward Island. Or, if you have already decided to make the move, you've likely already thought about how you'll get your stuff there. Read on for moving tips and information that will help.
Does BigSteelBox provide moving services to the Maritimes?
The answer is yes, but it's important to note that because BigSteelBox does not yet have full service locations in any of the Maritime provinces, we're only able to help customers move from BC, Alberta, Saskatchewan, Manitoba and Ontario to the Maritimes.
The way our service works is we deliver a moving container to your current home so you can pack it at your pace. When you're done packing, we'll pick it up and move it to your nearest BigSteelBox location where a long haul truck company will pick up your container and move it to your new home in the Maritimes. Once you've unloaded your BigSteelBox you just give us a call and we'll arrange pick up of your container.
How long does a move to the Maritimes take?
When you choose to move from a western province (BC, Alberta, SK) or a central province (Manitoba, Ontario) to the Maritimes (Nova Scotia, New Brunswick, PEI) with a BigSteelBox, we're able to provide you with a timeline for the expected travel time and delivery date of your moving container.
After your container is picked up from your current home, these are the guaranteed transport delivery times for your BigSteelBox by origin province. Note that all the timelines below are calendar days (when comparing quotes be sure to check if the transport time provided by each moving company is in calendar days or business days):
BigSteelBox Transport Timelines for Moves to the Maritime Provinces:
Ontario to Maritimes: 14 days
Manitoba to Maritimes: 21 days
Saskatchewan to Maritimes: 21 days
Alberta to Maritimes: 21 days
BC to Maritimes: 28 days
Moving to Nova Scotia
Of all the cities in the Maritimes, Halifax, NS, is our most common route for BigSteelBox customers moving from other provinces.
It won't be a surprise when we mention that most activities and attractions in Nova Scotia are connected to the ocean. From vibrant coastal cities and historic waterfront sites to beautiful hikes and scenic drives, there is no shortage of things to see and do in the beautiful Atlantic province.
Housing marketing in Nova Scotia
A popular question for someone looking to buy a home in Nova Scotia is, 'how close do you want to live to the capital city, Halifax?' since it's the largest city in the province. And while Halifax is right by the ocean and living near water is a big draw, a fun fact about living in Nova Scotia is that no matter where you live you're never more than 60km away from the ocean!
According to the Canadian Real Estate Association (CREA), the average price of homes sold in Nova Scotia in October 2023, was $419,717, an increase of 8.4% from October 2022, but still well below the national average of $680,686, which was the average selling price of a Canadian home in 2023.
Job opportunities in Nova Scotia
While health care and agricultural careers are on the rise in Nova Scotia, employment is dominated by the service sector, which accounts for over 85% of the jobs in the province. However, it's also important to mention that Nova Scotia also has one of Canada's fastest growing information and communications technology sectors.
In terms of the most in-demand jobs in Nova Scotia, that would be nurses and nurses aides, physicians, cleaners, and transport truck drivers.
Learn more about moving to Nova Scotia.
Moving to New Brunswick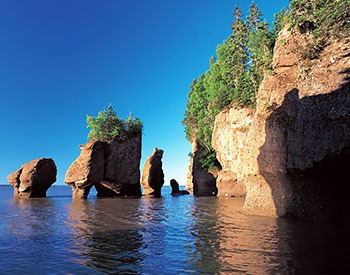 New Brunswick boasts a wide variety of amazing outdoor opportunities, such as mountains, forests, and whale-watching at the famous Bay of Fundy. It's also home to some great history and cultural opportunities, such as theatres, museums and music festivals. And don't forget about the food – and in particular, seafood – which is always fresh and available thanks to its close proximity to the Atlantic Ocean.
Housing marketing in New Brunswick
The capital of New Brunswick is Fredericton, which is home to just over 58,000 people. The average price of homes sold in Fredericton in 2023 was $314,533, an increase of 202% year over year.
Other popular cities in New Brunswick are Saint John (not to be confused with St John's Newfoundland!) with a population of about 70,000, and Moncton, which has about 79,000 residents. Both Saint John and Moncton are very affordable places to live and buy real estate when compared to the rest of western Canada.
Job opportunities in New Brunswick
If your job does not allow you to work from home and you'll be looking for employment in New Brunswick, NBjobs.ca is a good place to start your search.
According to the New Brunswick Labour Market Outlook Report for 2018-2027, approximately half of all job openings in the next 10 years will be the in the following sectors:
Healthcare and social assistance
Retail and wholesale trade
Manufacturing
Construction
Learn more about moving to New Brunswick.
Moving to Prince Edward Island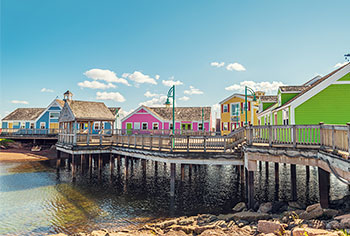 According to the 2021 Canadian census, Prince Edward Island ranks as the fastest growing province in the country, with a population growth of 8% since the 2016 census. Nationally the population grew 5.2%, and P.E.I. edged out B.C. for the fastest growing province, which grew by 7.6%.
So, what makes P.E.I. such a desirable province? Much like the rest of the Maritime provinces, it's likely a combination of lower housing costs, housing availability, and affordable cost of living, in addition to its natural beauty, iconic history, and proximity to the Atlantic Ocean.
Prince Edward Island is another part of the Maritimes that is rich with scenery, history and activities. From beautiful sandy beaches, to great music and art, to great golf and exciting events, there is plenty to see and do on this little island.
And of course, P.E.I. is home to and the inspiration behind Lucy Maud Montgomery's world famous Anne of Green Gables. Explore her magical story through Anne of Green Gables inspired attractions, tours, museums and live theatre, just to name a few.
Housing marketing in Prince Edward Island
According to the Canadian Real Estate Association, the average price of homes sold in P.E.I. in August 2023, was a record $390,876, increasing just 1.7% year over year.
The capital city of P.E.I. is Charlottetown, which is home to about 39,000 people. In general, residents of Prince Edward Island enjoy a comfortable lifestyle, with relatively low costs of living, housing and heating costs. Although rising, housing and real estate costs remain among the lowest in the country. The province also has one of the highest home ownership rates in Canada.
Job opportunities in Prince Edward Island
Prince Edward Island offers a number of career and work opportunities in a variety of industries including agriculture, fisheries and tourism, as well as the strategic industries of aerospace, bioscience, information technology and renewable energy.
While P.E.I. is most famous for its production of potatoes, their agriculture industry also produces dairy, beef, hogs, vegetables, grains, oilseeds, fruit and hay.
In regard to the most in-demand jobs in P.E.I., transport truck drivers, nurses, physicians, general laborers and construction trades top that list.
Learn more about moving to Prince Edward Island.
If you're planning to move from BC, Alberta, Saskatchewan, Manitoba or Ontario to one of the Maritime provinces, we'd love to help! Call today for your free quote at 1-800-373-1187 or request your moving quote online.